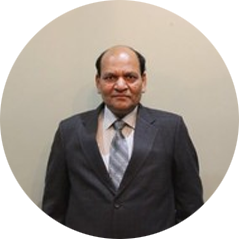 SUNIL GUPTA
Sunil is a Professional Engineer in Ontario & Alberta. Sunil is a mentor to NRi Services Inc. and is a driving force in the Canadian market place. He is well versed with the pains of Non Resident Indians settled in North America. In 2014 his personal desire to help other NRi's led him to conceptualize a professionally driven firm which could services the emergent needs of Non Residents Indians settled in USA, Canada, UK, Australia, New Zealand. He is now spearheading the initiatives of NRI Services Inc in Canada.
RAJINDER SAINI
Rajinder Saini is the founder Chairman of Parvasi Group of Companies based in Canada. He is a first generation entrepreneur and a rewarding example of grit and determination. Rajinder migrated from Punjab to Canada in 2000, and leads a conglomerate of various Business ventures some of which include Radio Broadcasting, Television Channel, and a dedicated NRI Magazine. He us one of the most prominent NRI in Canada, espousing the cause of about 1 million NRI's in Canada with the powers that be. He routinely takes up NRI Centric issues not only with the Ontario Provincial Government but also the Canadian Federal Government and with foreign governments including Indian Government from time to time on issues relating to NRI Properties encroachment, legal disputes, real estate matters etc. He also regularly represents the views of the Punjabi community on a range of matters on OMNI television, CBC and in the mainstream Canadian media.
SUKHI DAKHA
Sukhi Dakha is an accomplished Global Growth Executive. His progressive leadership experience includes building and leading talented teams to achieve hyper growth. He has a track record of launching Global Teams and building organizations around the world. His core values are a commitment to a culture of integrity, hard work, personal accountability, strong partnering and extensive use of data and analytics to drive organizational success. Sukhi will bring his experience to NRI Services as they build a Global Brand and Network to serve NRI's all over the world.